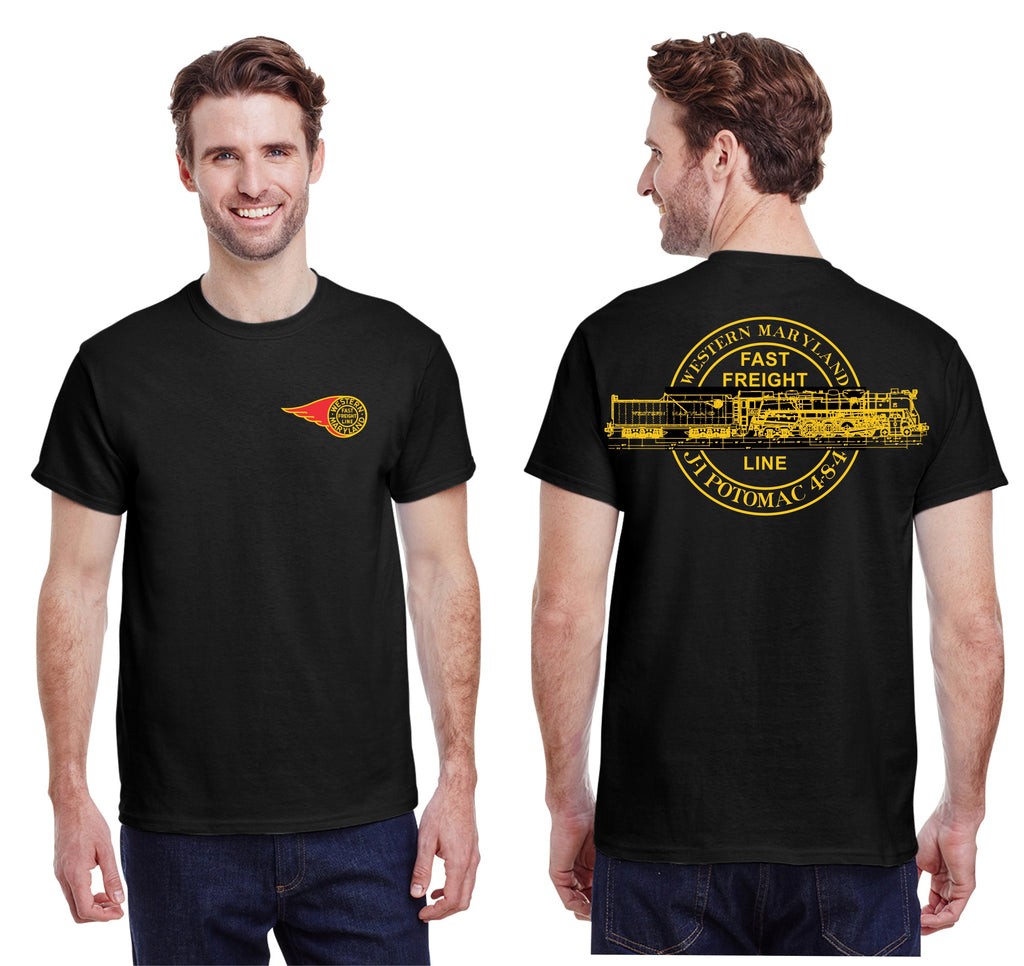 Western Maryland Railway "Potomac" shirt
---
Western Maryland Railway "Potomac" Shirt                            
 Logo Printed on Front
100% Cotton
Shirt Color = Gildan Black
The Western Maryland Railroad pooled motive power with the Reading Railroad and when the Reading started using its new Class T-1s running times were improving on the Allentown, PA to Hagerstown, MD freight trains. This caught the attention of the Western Maryland and in 1947 it took delivery of twelve 4-8-4s from the Baldwin Locomotive Works. Being a "southern" railroad WM rejected the name "Northern" and called its 4-8-4s "Potomacs".
These twelve Class J-1 "Potomacs" (road numbers 1401 through 1412) were designed for freight service with 69" drivers, 26.5 x 32 cylinders, a boiler pressure of 255 psi, a weight of 506,500 pounds and a tractive effort of 70,600 pounds.

All were taken out of service by the end of May 1954 and placed in storage in Hagerstown and Cumberland. They were not sold for scrap until the equipment trust ran out in 1957.
*Image is a representation and may not be exact

---
Share this Product
---
More from this collection