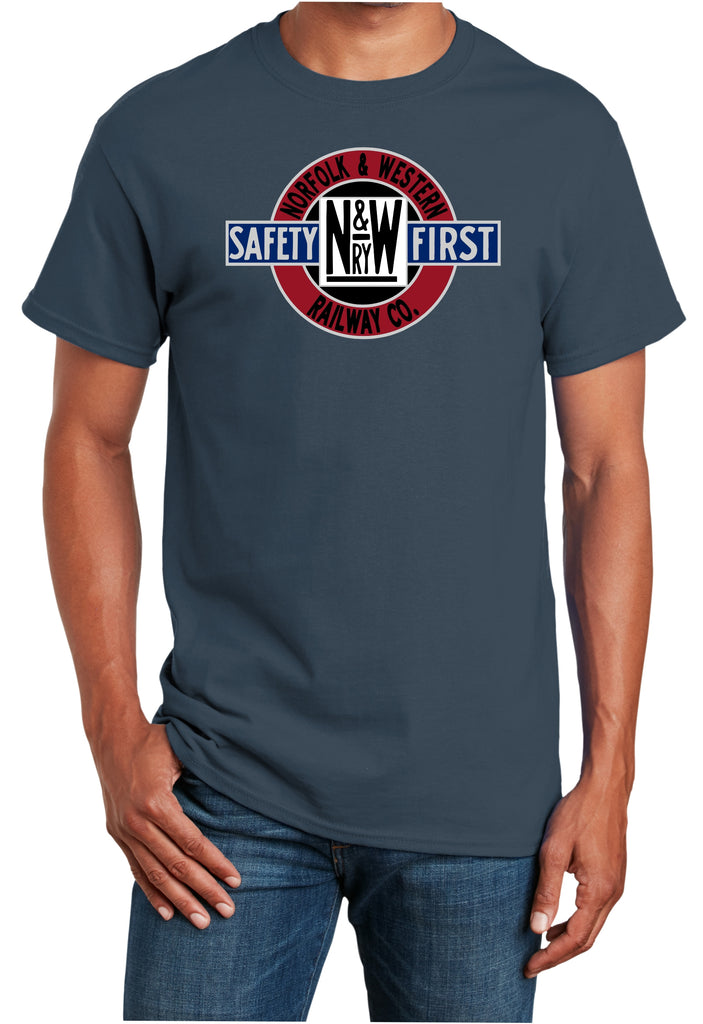 Norfolk and Western Safety Logo Shirt
---
Norfolk and Western Safety Logo Shirt   (NW)

Printed on Front
100% Cotton Gildan 6.1 oz
Shirt Color - Bluedusk
The Norfolk and Western Railway, was a US class I railroad, formed by more than 200 railroad mergers between 1838 and 1982. It was headquartered in Roanoke, Virginia, for most of its 150-year existence. Its motto was "Precision Transportation"; it had a variety of nicknames, including "King Coal" and "British Railway of America" even though the N&W had mostly articulated steam on its roster. During the Civil War, the N&W was the biggest railroad in the south and moved most of the products with their steam locomotives to help the South the best way they could.
NW was famous for manufacturing its own steam locomotives, which were produced at the Roanoke Shops, as well as its own hopper cars. Around 1960, NW became the last major American railroad to convert from steam locomotives to diesel motive power.(Credit - Wikipedia)
Please allow 10 business days before shipping.
*Image is a representation and may not be exact
---
Share this Product
---
More from this collection