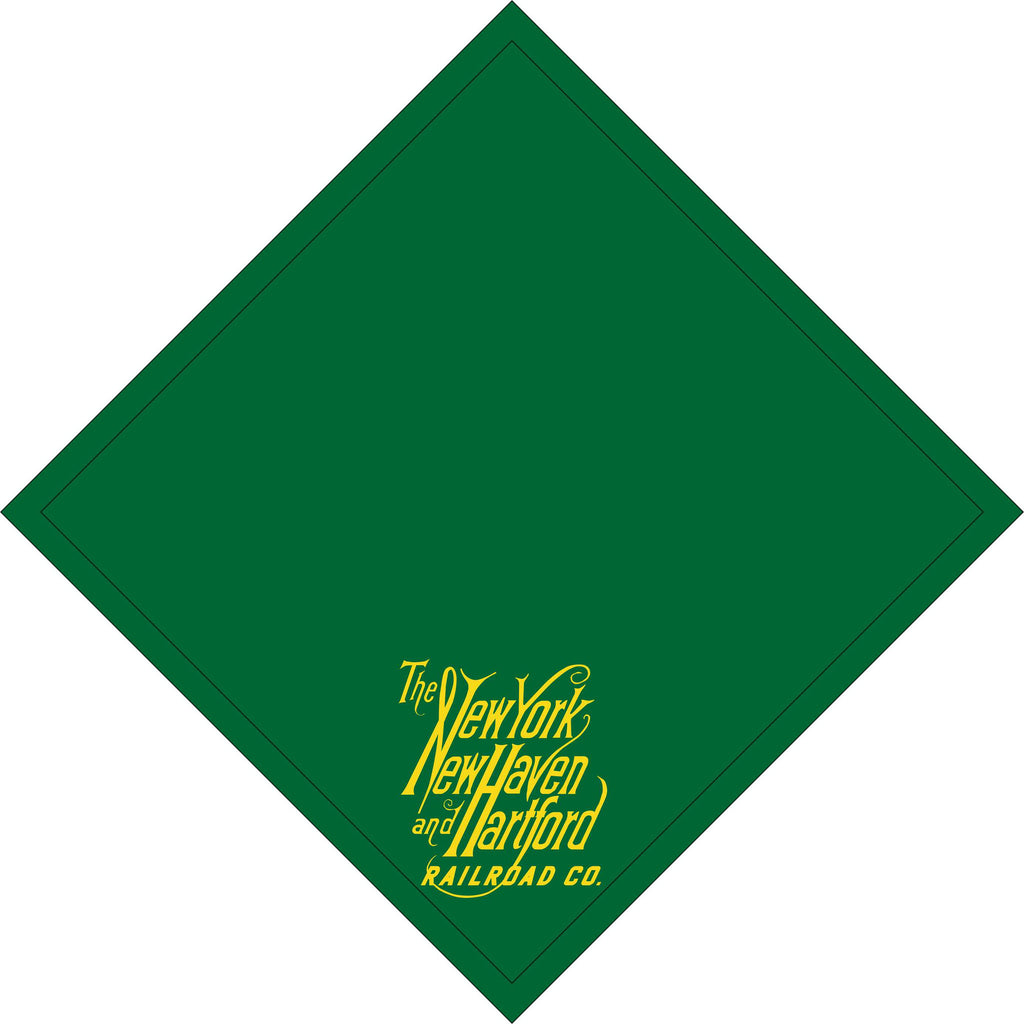 New Haven Script Railroad Fleece Stadium Blanket
---
New Haven Script Railroad Fleece Stadium Blanket
4"x6" Fleece Blanket
Printed in Corner
The New York, New Haven and Hartford Railroad (reporting mark NH), commonly known as the New Haven, was a railroad that operated in New England from 1872 to 1968, dominating the region's rail traffic for the first half of the 20th century.
Beginning in the 1890s and accelerating in 1903, New York banker J. P. Morgan sought to monopolize New England transportation by arranging the NH's acquisition of 50 companies, including other railroads and steamship lines, and building a network of electrified trolley lines that provided interurban transportation for all of southern New England. By 1912, the New Haven operated more than 2,000 miles (3,200 km) of track, with 120,000 employees, and practically monopolized traffic in a wide swath from Boston to New York City.
This quest for monopoly angered Progressive Era reformers, alienated public opinion, resulted in high prices for acquisitions, and increased construction costs. Debt soared from $14 million in 1903 to $242 million in 1913, even as the advent of automobiles, trucks and buses reduced railroad profits. Also in 1913, the federal government filed an anti-trust lawsuit that forced the NH to divest its trolley systems.
The line became bankrupt in 1935, was reorganized and reduced in scope, went bankrupt again in 1961, and in 1969 was merged with the Penn Central system, formed a year earlier by the merger of the New York Central Railroad and Pennsylvania Railroad; Already a poorly conceived merger, Penn Central proceeded to go bankrupt in 1970, becoming the largest bankruptcy in the U.S. until the Enron Corporationsuperseded it in 2001. The remnants of the system now comprise Metro-North Railroad's New Haven Line, (parts of) Amtrak's Northeast Corridor, Shore Line East, parts of the MBTA, and numerous freight operators such as CSX and the Providence and Worcester Railroad. The majority of the system is now owned publicly by the states of Connecticut, Rhode Island, and Massachusetts.
---
Share this Product
---
More from this collection