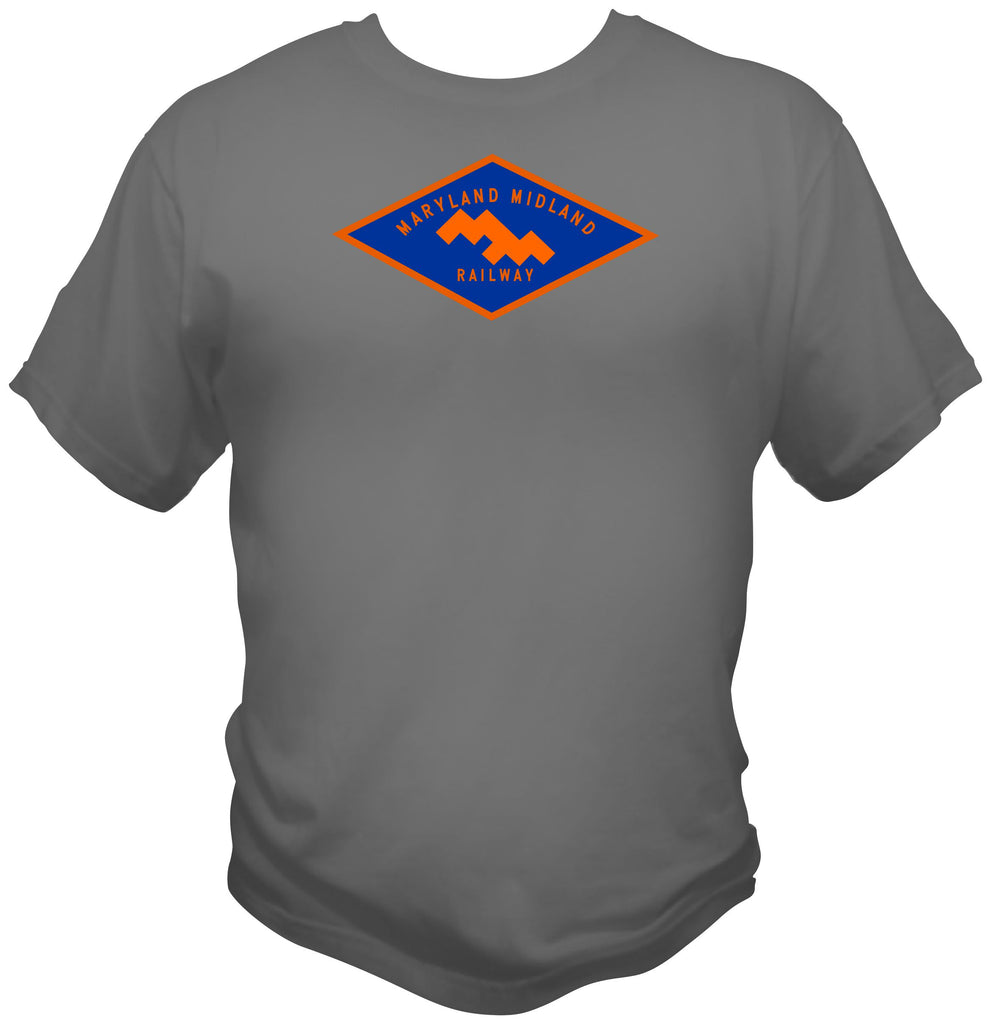 Maryland Midland Railway Logo Shirt
---
Maryland Midland Railway Logo Shirt   
Logo Printed on Front
100% Cotton
Shirt Color - MM Grey   
Operations began in 1980 over a section of ex-Pennsylvania Railroad's Frederick Secondary line from Taneytown to Walkersville, Maryland. Starting in 1983 the ex-Western Maryland Railway line from Emory Grove to Highfield was purchased from CSXT in sections.
In late 1993, the company proposed a plan to rejuvenate the section of the Frederick Secondary from Taneytown to York, Pennsylvania that had been abandoned for the past ten years. The plan would have enabled to the company to expand its markets to Pennsylvania and would have provided a connection to Conrail's rail network.[4] The plan proved to be too costly when landowners along the proposed route of rail reconstruction demanded excessive prices and construction never began.[5]
The railroad's business grew from trains pulling 200 freight cars per year in the 1980s to 18,000 freight cars in 2006.[2] By 2006, it owned a fleet of ten locomotives; three GP9 low hoods, and seven GP38-3, all of EMD build. Its rolling stock also included 410 freight cars owned and/or leased.
In 2008, the railroad was purchased by Genesee & Wyoming, a US-based corporation that owns multiple railroad shortlines in the United States and Australia.
---
Share this Product
---
More from this collection