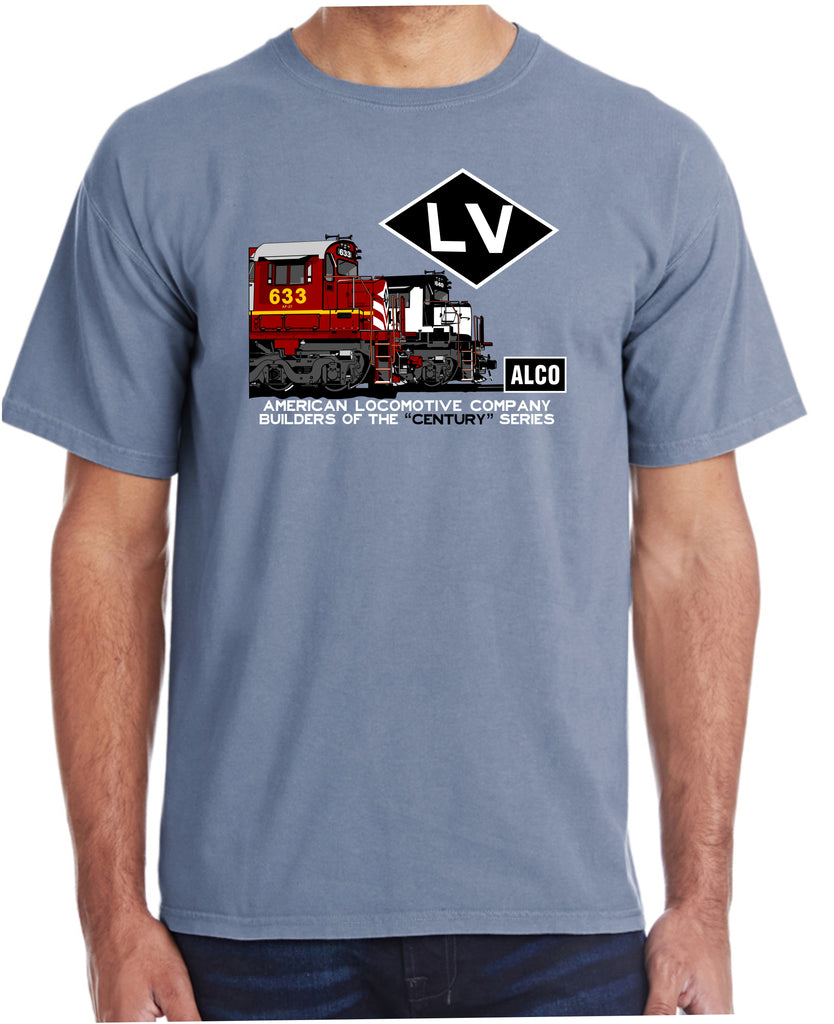 Lehigh Valley Alco "Century Series" Logo Shirt
---
Lehigh Valley Alco "Century Series" Logo Shirt                            
 Logo Printed on Front
100% Cotton
Shirt Color = Saltwater
 The ALCO Century Series locomotives were a line of road switcher locomotives produced by Alco, the Montreal Locomotive Works, and A. E. Goodwin Ltd under license in Australia.

Production of the Century Series began in 1963 and ended in 1972. MLW and Goodwin continued to build Century locomotives after Alco ended locomotive production and shut down in early 1969. A total of 841 locomotives, in eleven variants, were produced over the ten years of production.
The C628 was intended as a replacement for the C624, announced at the Chicago launch event, but never produced due to being made rapidly obsolete by improvements in engine technology. The C628 was powered by a 2,750-horsepower, 16-cylinder, Model 251C engine. It was launched in 1963, and remained in production until 1968. A total of 186 units were produced, including five exported to Australia.
*Image is a representation and may not be exact
---
Share this Product
---
More from this collection