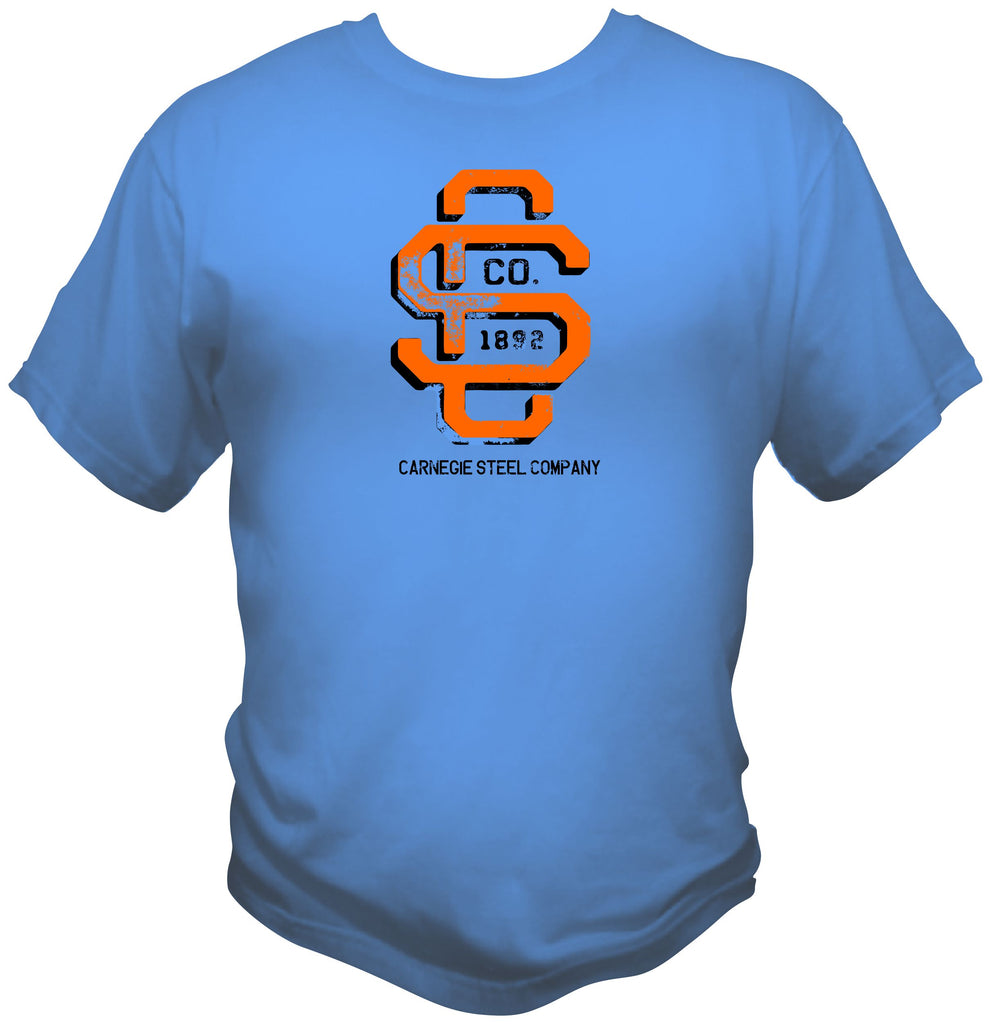 Carnegie Steel Co. 1892 Shirt
---
Carnegie Steel Co Shirt                                           
Printed on Front

100% Cotton

Shirt Color - Light Blue Comfort Color
Carnegie began the construction of his first steel mill, the Edgar Thomson Steel Works in 1872 at Braddock, Pennsylvania.[1] The Thomson Steel Works began producing rails in 1874.[2] By a combination of low wages, efficient technology infrastructure investment and an efficient organisation, the mill produced cheap steel, which sold for a large profit in the growing markets of industrial development. Carnegie alone estimated that 40% was returned on the investment i.e. a profit of $40,000 from a $100,000 investment in the mill.[3]
The profits made by the Edgar Thomson Steel Works were enough to let Carnegie and his partners, including Henry Clay Frick, his brother Thomas M. Carnegie, his cousin George Lauder, and Henry Phipps Jr., to buy other nearby steel mills. These included the Homestead Steel Works which Carnegie acquired in 1883.[4] The presence of the Allegheny, Monongahela, and Ohio rivers provided transport for the heavy materials associated with steel-making. Each plant was nearby or alongside a river.
Carnegie agreed to Frick's subsequent proposal that the various plants and assets be consolidated into one company. This consolidation occurred on July 1, 1892 with the formation of the Carnegie Steel Company.[5]
*Image is a representation and may not be exact
---
Share this Product
---
More from this collection