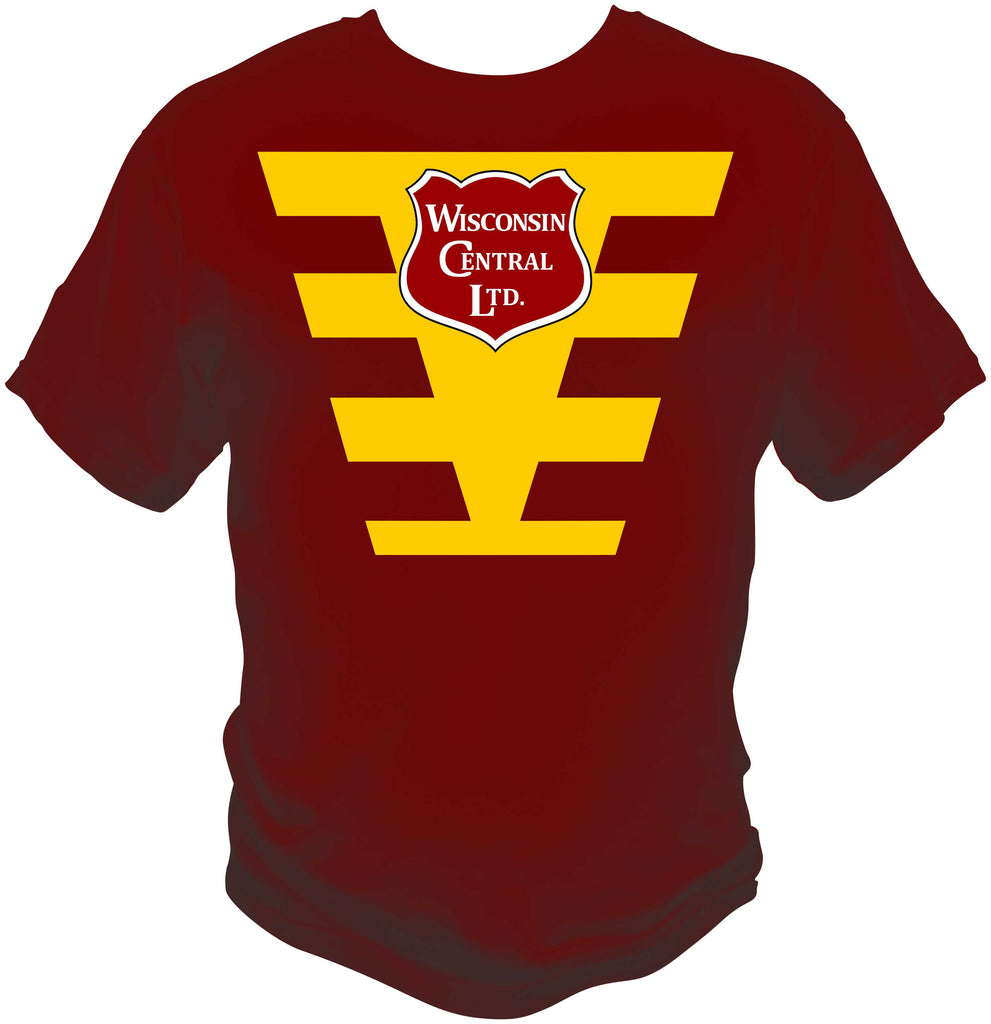 Wisconsin Central Logo Shirt
---
Wisconsin Central LTD Shirt
Logo Printed on Front
100% Cotton
Shirt Color - Wisconsin Central Maroon
Wisconsin Central Ltd. (WC) started in US in the mid-1980s using most of the original Wisconsin Central Railway's rights of way and some former Milwaukee Road rights of way after the Soo Line Railroad acquired the Wisconsin, Illinois, Indiana, Missouri and Minnesota holdings of the bankrupt Milwaukee Road and divested its older railway trackage in Wisconsin. In 1993 the Wisconsin Central also acquired the Green Bay and Western Railroad and the Fox River Valley Railroad.
In 1995 Wisconsin Central acquired the 322-mile (518 km) Canadian Algoma Central Railway whose tracks ran north of Sault Saint Marie to Hearst, Ontario. The Algoma Central runs a popular tourist passenger train through the Agawa Canyon and Agawa Canyon Wilderness Park near Lake Superior Provincial Park.
In 2001 the Wisconsin Central was purchased by a second Canadian railroad, the Canadian National Railway. Along with the former Illinois Central Railroad, the former Wisconsin Central became part of Canadian National's United States holdings and its property integrated into the CN system.
At the time of its sale to Canadian National, Wisconsin Central operated over 2,850 miles (4,590 km) of track in the Great Lakes region. The railroad extended from Chicago into and through Wisconsin to Minneapolis/St. Paul and Duluth, Minnesota, to Sault Ste Marie, Michigan, and north (through the Algoma Central Railway) to Hearst, Ontario. 
---
Share this Product
---
More from this collection